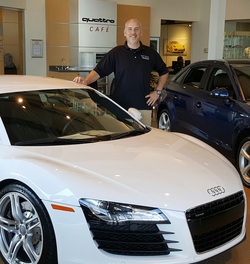 Paint Defender was started in 2006 in Columbus, GA. We are not related to, nor do we endorse, the 3M paint defender spray on system.
We are a Veteran Owned Small Business and support our Service Members with significant discounts. It's the least we can do to say "Thank You" for their sacrifices.....that we know all too wall.
Paint Defender currently offers online sales of both film and after care products, and Do-It-Yourself kits. We also provide mobile installation in the Montgomery and Auburn/Opelika areas of Alabama, the Columbus and Warner Robins areas of Georgia, and the Fayetteville, Raleigh/Durham, and Charlotte areas of North Carolina.
We primarily use XPEL and SunTek films, but also install Titan XL, VenturShield, Solar Gard, Nano Fusion, 3M Scotchgard Pro Series, Avery-Dennison, and other brands of film. If you have a preference, just ask.
You can reach us at 877-273-3029 or at
sales@paintdefender.com
---