See our new location in the "About..." tab
Why Protect your Vehicle?

Your vehicle is under daily assault by tree sap, bird droppings and acid rain when it's parked. On the road, it is bombarded by stones, rocks, bug acids, and road debris. These road hazards can chip, stain, etch, or mar your painted surfaces. That's no way to treat one of your biggest investments.

See our Research/Frequently Asked Questions (FAQ) page for more info on what Paint Protection Film (PPF) is, how it protects, its longevity, and how to care for it.

Precision Patterns

Paint Defender creates clear masks (or bras) from the best Paint Protection Films on the market. Utilizing state of the art digital patterns, Paint Defender cuts precision kit that are customized for your exact vehicle. We have access to several databases including

XPEL Technologies

' Design Access Program (DAP), 3M's Digital Designs, SunTek's TruCut, and others.

You can order your paint protection kits from Paint Defender

and have them shipped the next day.

Although we offer some Do-It-Yourself (DIY) kits such as door edges and truck bed rails, we HIGHLY recommend professional installation for body kits.

---

Use Paint Defender films to protect your passenger car, truck, motorcycle, recreational vehicle, commercial truck, all terrain vehicle, or race car.

Professional Installation

Paint Defender has been installing clear masks (or bras) since 2006 in the Columbus and Warner Robins areas of Georgia as well as the Montgomery, Enterprise, and Auburn areas of Alabama.

We now offer mobile installation at you residence in Alabama, Georgia, or in the Carolina's - or at our new shop in Montgomery, AL See our "About" page for more details.

Ask your sales person how we can install our paint protection kits at the dealership where you purchased your vehicle.

​Contact us at Sales@PaintDefender.com for more information.
Why Choose Paint Defender?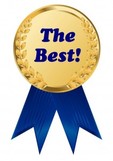 THE BEST Customer Service.
Other installers can cut your patterns or install your film - and may even be able to do it cheaper - but you will not find a more professional or customer service oriented installer anywhere in the Southeast US.
Paint Defender guarantees you will be satisfied with our quality. Period!
Paint Defender honors the manufacturers warranty of most major paint protection film brands. If you have issues with any installation you received anywhere, ask us how we can make it better!
Our installers are trained and certified by 3M, XPEL Technologies, and other film makers.
---